Innovating calibration techniques: 3D printing the holder for the gravimetric flow system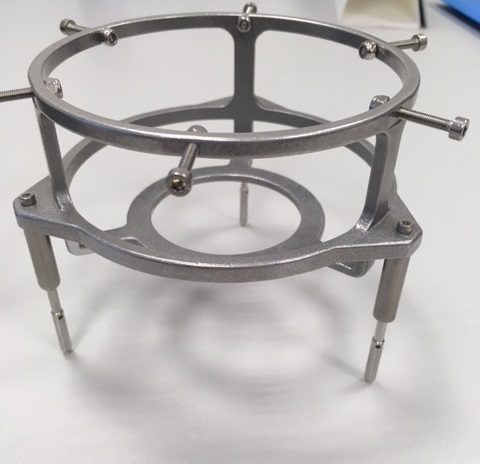 On a request from one of our high end customers, Minerva used a new 3D metal printing technique to produce a one-off product part that fits the Fluke Gravimetric Flow System (GFS)
Normally, this part is machined out of solid aluminum. In this special case, Fluke came to Minerva to ask our assistance to produce an alternative as it was a one-off request.
We took the challenge and Carel Adolfse, our Technical Director, introduced an alternative production method for this gas bottle holder. By 3D metal printing the holder, including all specific parts like little balls, it became viable to produce this one-off request and the process went much faster compared to producing solid aluminum.
The results is downright something we are very proud of!
Would you like to know more about this project or in general about special gas flow or pressure related possibilities, please contact Carel Adolfse.
décembre 14, 2017