Keeping the Minerva promise: the customers' question is carefully listened to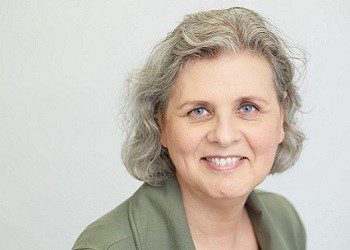 This is the ninth article in a series about members of the Minerva team and how they think about Minerva's core values and contribute to the customer promise: "ensuring carefree traceability". 
We are talking to Jolande Postema, about her role in Internal Accounting & HRM and about the developments she has seen in the thirteen years that she's been working at Minerva.
I still learn every day and I enjoy working here
Jolande, what can you tell us about your role in Internal Accounting & HRM in the Minerva team?
I am responsible for financial administration; I handle all common accounting matters and I am responsible for the monthly income statements.
Also, I am in charge of personnel and payroll administration. In addition, as of this year I also provide guidance during illness and re-integration. For salary and pension related matters I am the point of contact. 
For 13 years I have been working at Minerva and I felt at home right from the start. I still learn every day and I enjoy working here.
What part of your job do you enjoy the most?
I like working with numbers. Whenever we receive enquiries from the tax authorities, I like the challenge of giving a clear and constructive answer.
We take all workload off their hands
In your opinion, what does Minerva's promise of "ensuring carefee calibration" mean?
It means that when customers send their instruments to Minerva, they no longer have to worry about them. Customers put their faith in us and we will take care of their instruments and take all workload off their hands.
How do you contribute to Minerva's promise, "ensuring carefree traceability"?
I do so by unburdening colleagues so that they can fully concentrate on their work and enable them to fulfil the Minerva promise to customers. For example, answering questions that colleagues have about their salary or pension but also by providing insight to the Management Team when it comes to room for investment. Our customers also benefit from investments made in new developments and improvements.
I stand for clarity and transparency
What is your personal promise to Minerva's customers?
Actually, my co-workers are my customers. I stand for clarity and transparency about the financial situation of Minerva and about employee related matters.
Minerva's core values are integrity, innovative, skilled, involved and service oriented. Could you give an example of each?
Speaking of integrity; what I have noticed is that customers are taken seriously. Everyone is treated with a high level of respect: customers, employees, suppliers and business partners the like.
In my opinion, Minerva is innovative when I think of the new products that we currently are developing. In recent years I have also seen a lot of changes internally at Minerva, for example the implemented Interleave CRM system.
In my view, skilled is a core value that matches Minerva. The people who work here know what they are doing. We employ qualified and enthusiastic people. In the field of calibrations and repairs of course but also in the field of sales, customer service and quality management.
Colleagues want to get things done for the customer
I personally feel a strong sense of involvement within Minerva, which is very important to me. This applies to what I do myself, but also to Minerva. I am aware that what I do makes a difference. Everyone is involved, people take an interest in each other. The colleagues are eager to help each other. You can also management with personal matters.
I have noticed the determination of colleagues to get things done for the customer. This has certainly evolved within the company.
Management pays more attention to keeping staff informed. I think that is a good development. That is also due to our growth; more questions are being asked by employees.
Service oriented is very well implemented as a core value I think. Whenever a customer calls, the question is carefully listened to and we are always looking for a solution. We now have the right people in the right place.
octobre 30, 2019