Minerva joins consortium in dynamic pressure and temperature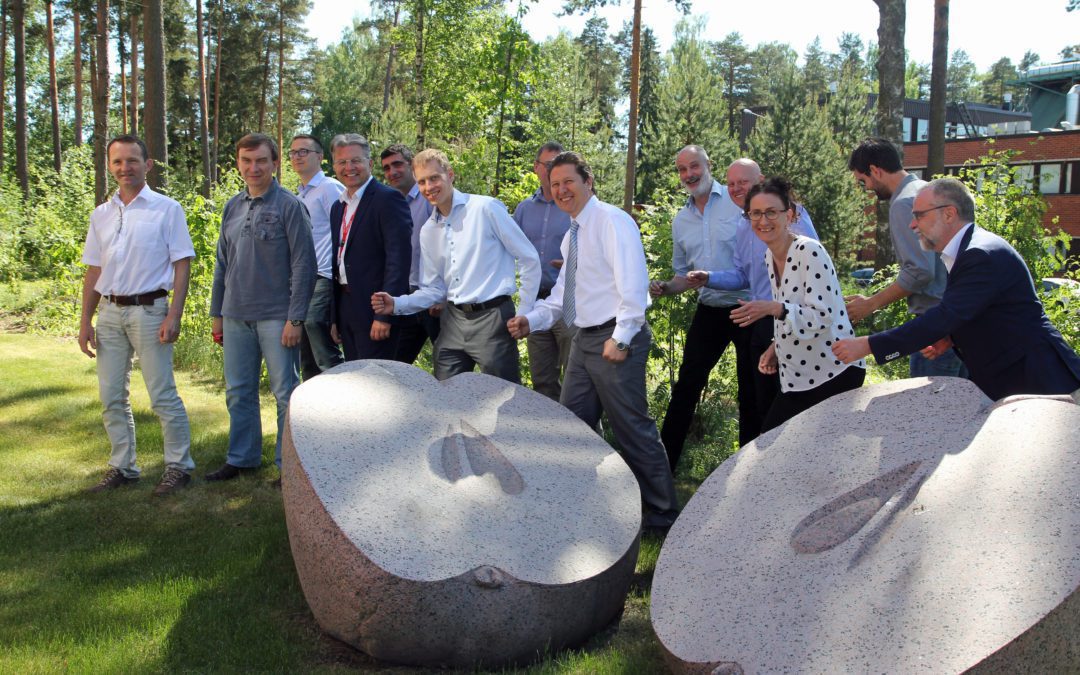 Minerva has started to work with an international consortium funded by the European Metrology Programme for Innovation and Research (EMPIR) to investigate the very challenging field of dynamic pressure and temperature.
The overall objective of this consortium is to improve the accuracy and reliability of pressure and temperature measurements in dynamically changing conditions. Dynamic measurements are a key requirement for process control in several demanding applications, such as automotive, marine and turbine engines, manufacturing processes, and ammunition and explosion safety. Establishing SI traceability for these measurements through development of dynamic measurement standards and methods, and characterized sensor technologies including means of estimating measurement uncertainties in real process conditions, will significantly improve the quality of measurements and thus support the innovation potential and competitiveness of European industry.
Part of Horizon 2020
The European Metrology Programme for Innovation and Research (EMPIR) has been developed as an integrated part of Horizon 2020, the EU Framework Programme for Research and Innovation.
Horizon 2020 aims to reinforce and extend the excellence of the EU's science base and to consolidate the European Research Area in order to make the research and innovation system more competitive on a global scale.
The EMPIR calls, launched between 2014 and 2020, have an allocated total budget of 600 M €, with 300 M € from the participating states and up to 300 M € from the European Commission using Article 185 of the European Treaty.
Targeted Programmes
EMPIR Joint Research Projects (JRPs) from these calls will focus on priority areas, known as Targeted Programmes (TPs), to address the EU's Grand Challenges in Health, Energy, Environment and Industry, and to progress fundamental measurement science.
Metrology research will help those who develop and rely on documentary standards to:
enhance industrial competitiveness
enable and enhance trade opportunities for new emerging products, services and technologies
support quality of life issues (climate change, environment, health care, consumer protection) through scientific rigour in support of regulation
Capacity Building
Research Potential TPs will underpin the coherent, efficient, sustainable and integrated development of a European metrology capacity landscape through joint research projects designed to build capacity for research in less developed NMIs and DIs.
Dissemination
Support for Impact Projects (SIPs) aim to further exploit the outputs of completed Joint Research Projects (JRPs). SIPs encourage uptake of results to generate impact outside the metrology community, whether it be through contribution to documentary standards and regulatory processes, or the transfer of knowledge or technology to commercial businesses to support innovation.
Participants consortium
The consortium consists of the following organizations:
Teknologian tutkimuskeskus VTT Oy
Ecole Nationale Superieure d'Arts et Metiers
NPL Management Limited (NPL)
Physikalisch-Technische Bundesanstalt
RISE Research Institutes of Sweden AB
Turkiye Bilimsel ve Teknolojik Arastirma Kurumu
VSL B.V.
Danmarks Tekniske Universitet
Kungliga Tekniska Hoegskolan
Minerva meettechniek B.V.
Wärtsilä Finland Oy
Further information can be found on www.dynamic-prestemp.com.
juin 13, 2018