The Minerva portal is now available for all our customers, 24 hours a day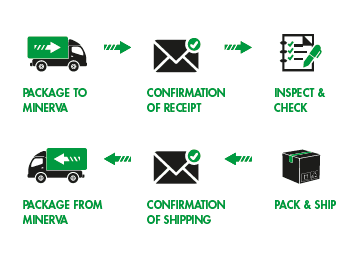 The possibilities of our customer portal are used by more Minerva customers every day.
Nevertheless, not every Minerva customer is aware of the advantages of the customer portal. Therefore, we decided to grant every person who placed an order access to the Minerva customer portal automatically.
The Minerva portal is now available for all our customers, 24 hours a day.
We welcome you to place your orders with your own PO and follow your RMA throughout all stages of the service cycle. 
We hope you will discover the benefits of the customer portal by yourself.
We developed some explanation about using the portal on this page.
If you might have any further questions about the Minerva customer portal please contact our sales staff sales@minerva-calibration.com

How do I log-in to the Minerva customer portal?
You get access to the portal by using this link: https://my.minerva-calibration.com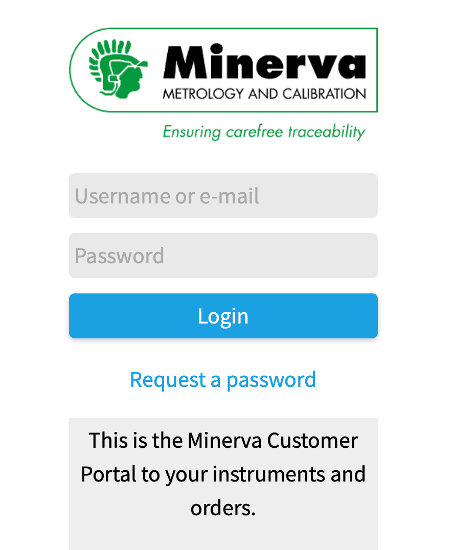 You can log-in by using your business e-mail address and use the password that is sent to you after clicking on the link "request a password".

Uploading your own PO
We have been working on enhancing the functionality of the customer portal to give our customers even more easiness to use.
The customer portal gives you the possibility to upload a purchase order (PO) which will be processed directly and seamlessly in our delivery systems. From that point you can follow your RMA in the portal.
This leads to a substantial shortening of the lead time and ensures the carefree traceability of your valuable instruments.
An explanation of the two steps you can see in these screenshots:
Step 1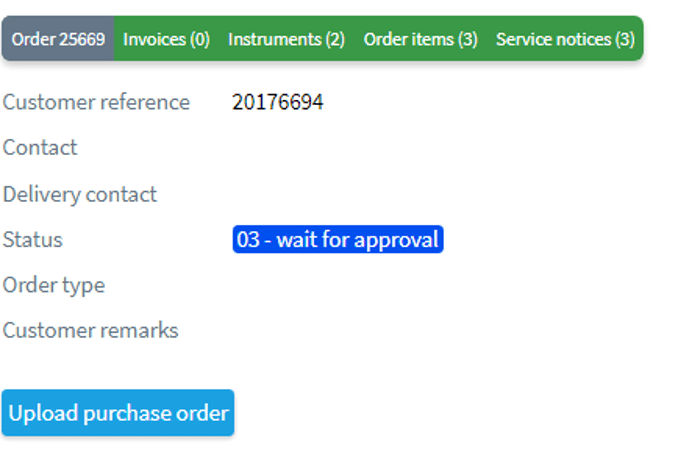 Step 2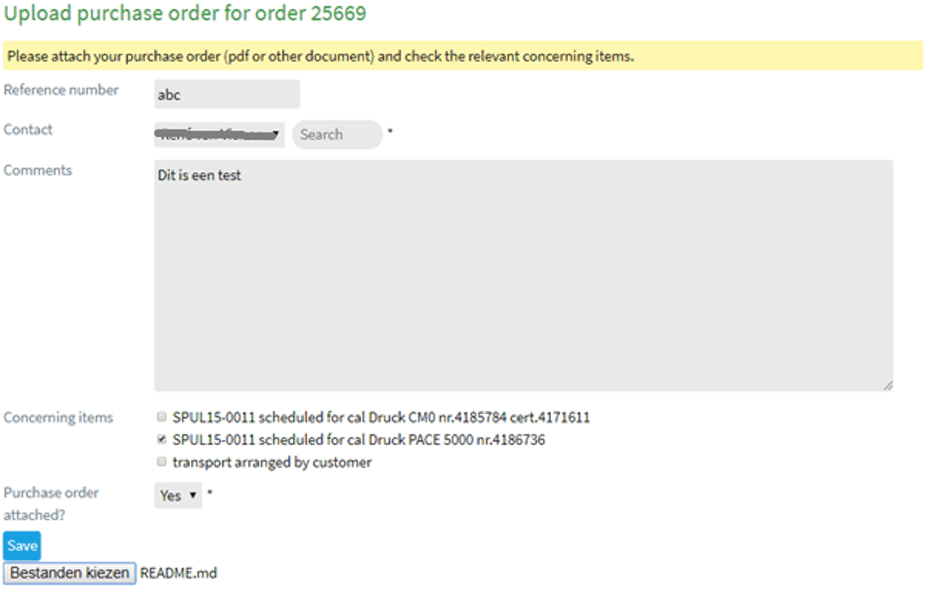 avril 15, 2020