Keeping the Minerva promise: Michiel Schmidt shares his thoughts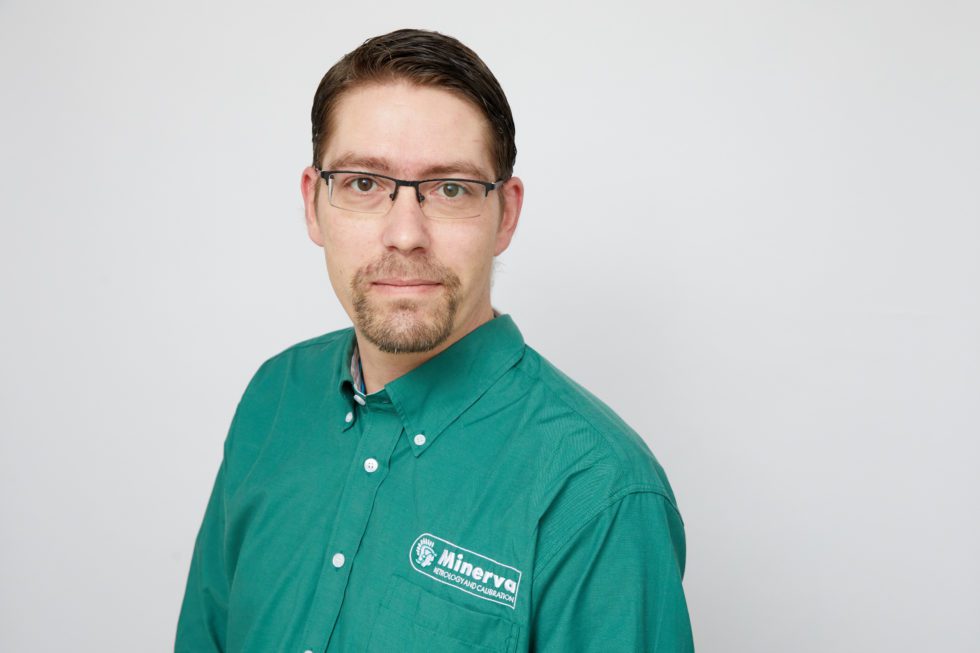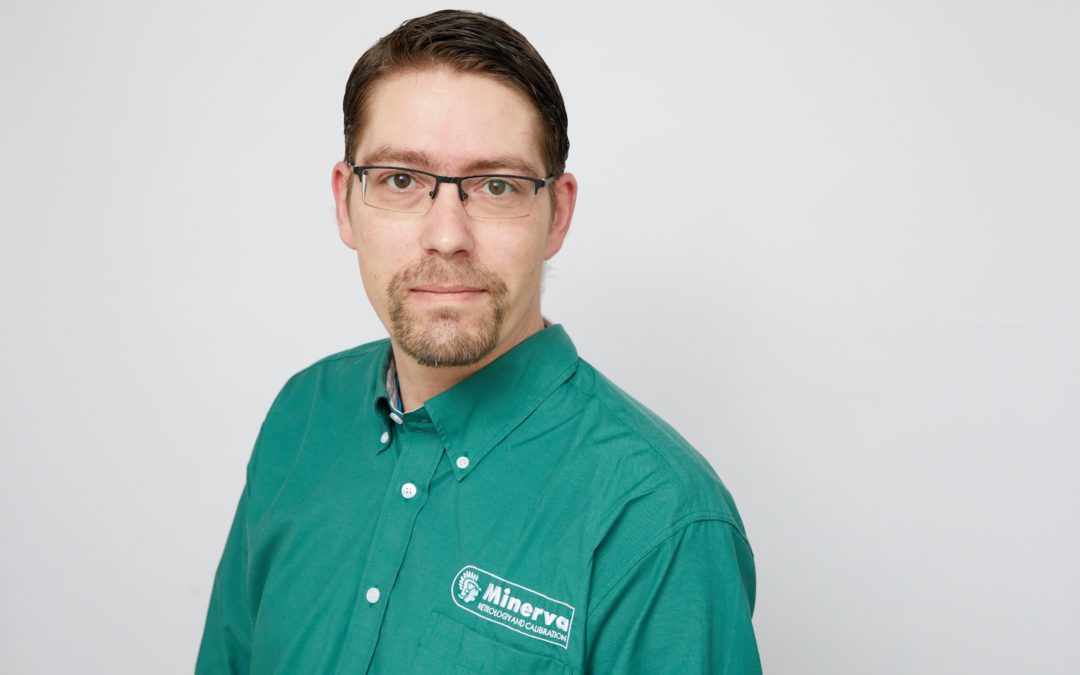 This is the fourth article in a series about how members of the Minerva team think about the core values and contribute to Minerva's customer promise: "ensuring carefree traceability". 
Logistics specialist Michiel Smidt shares his thoughts about making sure that you can pick up your daily work as quickly as possible!
What can you tell about your role as Logistics specialist in the Minerva team?
I am in charge of the warehouse, keeping everything organized and tidy. I am also responsible for the acceptance of goods, making sure that items are well received and properly returned to the customer. I register each received item in the system, using photos that I make with the iPad.
I do a superficial entry check, verifying the customer's belongings arrive at our premises complete and in good order. Upon registration I inform the customer we've received the shipment.
I also check for potential damage, either to the packaging or to the surface of the items themselves. In case we find anything out of the ordinary, we communicate with the customer that possibly a repair will need to precede the calibration and forward the instrument to our technicians for an in depth check up.
We want to make sure that you can pick up your daily work as quickly as possible
What do you like the most about your job?
I love the variety. One moment I am busy with a driver, sometimes I consult with a colleague, the next moment I take photos or do some administrative tasks. It is a versatile function.
What does Minerva's promise "ensuring carefree calibration" mean for customers in your opinion and what is your contribution to it?
In my opinion, carefree means that customers can make arrangements with us according to their preferences so that their lives are as easy as possible. As a customer you just know that Minerva does its best and you can count on us to inform you about the status. We want to make sure that you can pick up your daily work as quickly as possible.
I treat their belongings with care and respect
What is your contribution to Minerva's promise "ensuring carefee calibration"?
I make sure that if something comes in, it will be out of the warehouse and at our repair department or in the lab within 24 hours. The customer benefits from their shipment being well packaged, well handled and that the turnaround time is as short as possible.
What is your personal promise to customers of Minerva?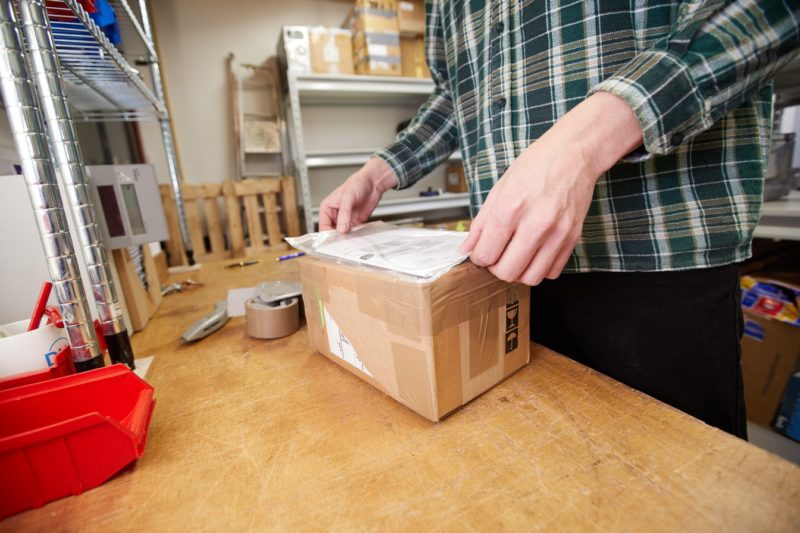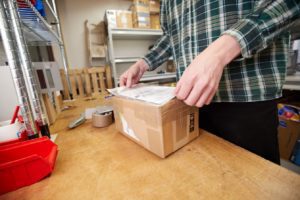 I do my best to handle and send off all the customer's belongings with care. From large to small items, from not too expensive to really expensive equipment. I know that the items are important for the customer and therefore I treat their belongings with care and respect.
How do you know if you have been able to fulfil the Minerva promise? Can you give an example of this?
I hardly get complaints or reports of damage. I also notice the compliments that I receive from the customer. For example, a customer in Italy had sent instructions about a return delivery, but later wanted it to be delivered directly to his customer on the DHL account instead. I made sure all it went okay.
Involved to get the best for the client
The core values of Minerva are integrity, innovation, skill, involved and service oriented. Can you give an example of each core value?
Integrity matches perfectly with Minerva. We are modest, we want to create a enjoyable workplace and sincerely want to do the right thing for the customer. We also like working together and do not feel too good for anything too quickly.
I notice Minerva's innovativeness in how we work here. At first, I only had a laptop. Now I walk around with a scanner and an iPad. And the back-office software is regularly updated to improve user-friendliness. Management puts a lot of effort in facilitating a smooth work process for us. Also, Carel Adolfse, Minerva's Technical Director, is always working on innovations in calibration technology, such as high pressure equipment and product development.
At Minerva we are very skilled. Take our general manager Henk for example. You notice that he knows what he is doing. He makes sure that our day-to-day business runs well. Carel Adolfse is always creating new products. The sales department is also skilled, learning quickly. Our new colleague Anton  kept the department running for three weeks during the holidays. And, last but not least, the lab, where the colleagues are really skilled in doing accurate, specialized work. As for myself, I love working in a structured way and make sure that products are packed and sent with attention.
Everyone at Minerva is involved in getting the best for our clients and to run a good operation. I like the work ethic here, when necessary everyone gets involved. Together we do everything to guarantee continuity.
We enjoy being service-oriented, always out to help the customer. When the customer asks for something specific or has a special wish, we do what we can to make it possible, looking for custom fit solutions. We like being flexible that way. A structured process is important, but at the same time you can't be too rigid. Sometimes you have to let go of what you are doing and respond to urgent matters that arise, like a courier passing by or a colleague who needs help with something.
Recently we had a customer with a large order for which one part had to be done by us, a second part had to be sent to Fluke and a third part had to be taken care of by another party in England. The parts that had to be sent away were treated with priority at Minerva, so that these could also be forwarded quickly. Three days later, everything that needed servicing here at Minerva had already been processed. And in the end, the entire order was ready for return shipment within 14 days!
Oktober 31, 2018