At Minerva we think it is important to frequently talk to our customers. To listen to their needs and hear their feedback about their experience in cooperating with us. For quite a long time Haris Al Afaq, from the Middle East is a Minerva customer. Deb Mukherjee from Haris elaborates about his experience in working with Minerva.
High end of the pyramid in calibration

Deb, can you tell us something about Haris and your role?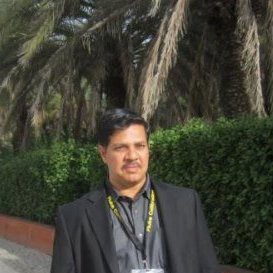 "Haris Al Afaq" in Arabic means "Guardian of the Horizon". The mission of the company is to provide technical products and solutions to customers. At Haris Al Afaq, or just short Haris we offer repair and calibration services  on most of our products through our technical center. We focus on the high end of the pyramid in calibration. We work for NMI's and demanding customers like the military. We aim for long term relationships. Haris is distributor for Fluke in four countries; United Emirates, Quatar, Bahrein and Oman
I have been with Haris for 18 years now. My role as a technical sales manager lies at product support, I am servicing the key accounts, like for instance some militaries and NMI's. I am trying to qualify customers. A lot of my work consists of helping, consulting and training customers".
Minerva excels in fast response and turnaround time
Why did you choose Minerva at the time?
"We have been a Minerva customer for quite a long time. We chose Minerva because of her knowledge in pressure calibration. Our customer, an NMI, was looking for solutions for re-calibration, help and training. I talked with Mike Collins at Fluke in the UK at the time who recommended Minerva. Pressure calibration is very specialized, we really needed this experience. We also used the expertise of Carel who helped us out with a solution for a high end customer for the military".
What distinguishes Minerva from its competitors?
"I would say Minerva mostly excels in her fast response time and turnaround time. Besides that Minerva has a fast understanding of the problem and is very accurate in addressing the solution. Minerva simplifies things for me". 
Very good feedback from our customers

What moments did you remember best in the collaboration with Minerva?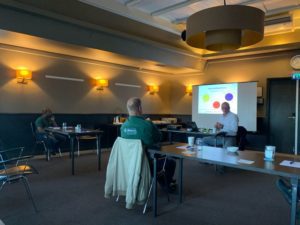 "I do remember that Minerva gave people of our NMI customers a training of three days. After that we got very good feedback from our customers. Which says enough, because they are very demanding.
Another situation that comes to mind is that we got some phone calls from customers. It has occurred that things on the instrument broke after sending it to Minerva after calibration. That in itself is a very normal situation that often also happens with E-Cal and T-Cal. Usually it has to do with logistics. But when this situation arises, Minerva has a quick response time and the service team is always very helpful.
At Haris, we have two lab managers at our office in Abu Dabhi, they talk with different Minerva colleagues. They all make working with Minerva very efficiently".
Minerva standards have a very high accuracy
Minerva's promise is Ensuring Carefree Traceability. Do you think this promise is fulfilled to you?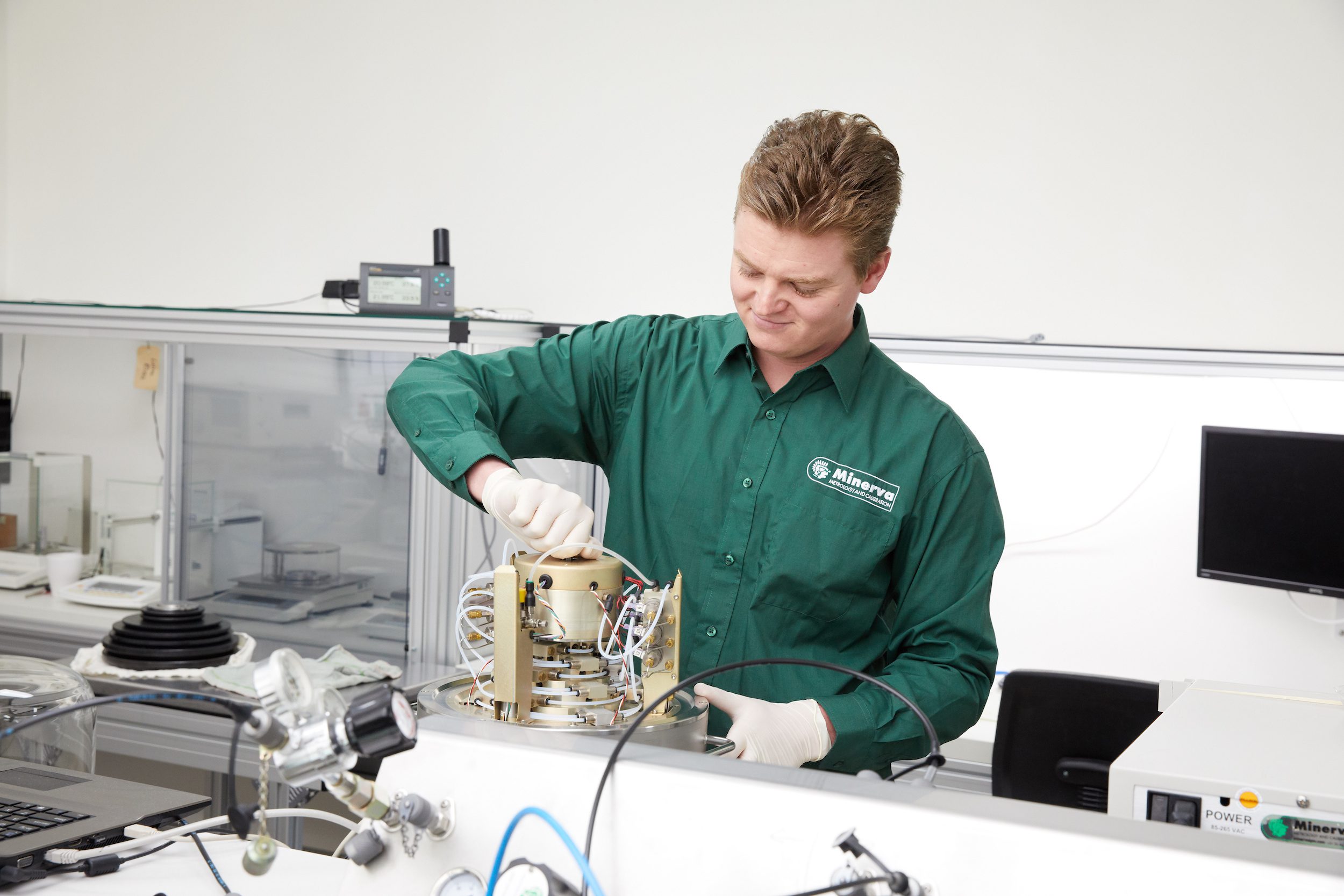 "Yes, because our customers are looking for a proper traceability because their own standard equipment is depending on a high accuracy. It helps a great deal that the Minerva standards have low uncertainty specs.
The distance is not at all a hurdle, because flying to the Netherlands is very efficient. We send shipments to Minerva all the time.
I am very satisfied about the cooperation. Therefore I already did recommend Minerva to my colleagues and to our key customers!"