Keeping the promise with Henk de Lange: the customer experience has been brought to a much higher level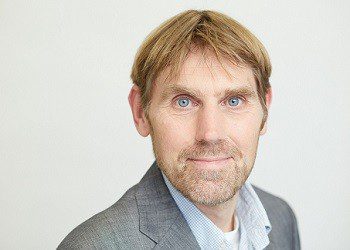 This is the sixteenth article in a series about members of the Minerva team and how they think about Minerva's core values and contribute to the customer promise: "ensuring carefree traceability". 
Jasper talks to Henk de Lange, about his background, his role as General Manager, his vision about Minerva's promise and core values.
Develop record players for Philips

Henk, being the latest addition to the Minerva management team, can you tell us a bit about your career before Minerva?
As a child I thought it would be nice to develop record players for Philips, that's what I wanted to do. I was trained to become a precision mechanic at the HTS (Institute of Technology.) I actually ended up working at Philips for a few years in 1985 where I started in the Telecom branch within the Mechanical Design department. After that, I worked in the CAD department where I focused on automation and software development.
In 1990 I started working at Intergraph, a large American graphic automation company that provided large turn-key solutions. At Intergraph I have held several technical commercial positions, such as project manager and various international management roles.
I started my own business as a consultant in 2015, when Carel Adolfse approached me for an interim position for professionalization, organizational development and process improvement at Minerva. A concrete project was the expansion, relocation and refurbishment of the lab to the basement. In 2018 I became co-owner of Minerva.
Professionalize Minerva

What is it that you do in your role as General Manager at Minerva?
I am a member of the Management Team and I am the connecting element within the organization. Within Minerva, I am in charge of operations and I am responsible for service and logistics, finance, HR and general affairs. Basically, all daily activities that are required to keep Minerva running smoothly and to further professionalize it. I can put my past experience in management roles with international companies to good use.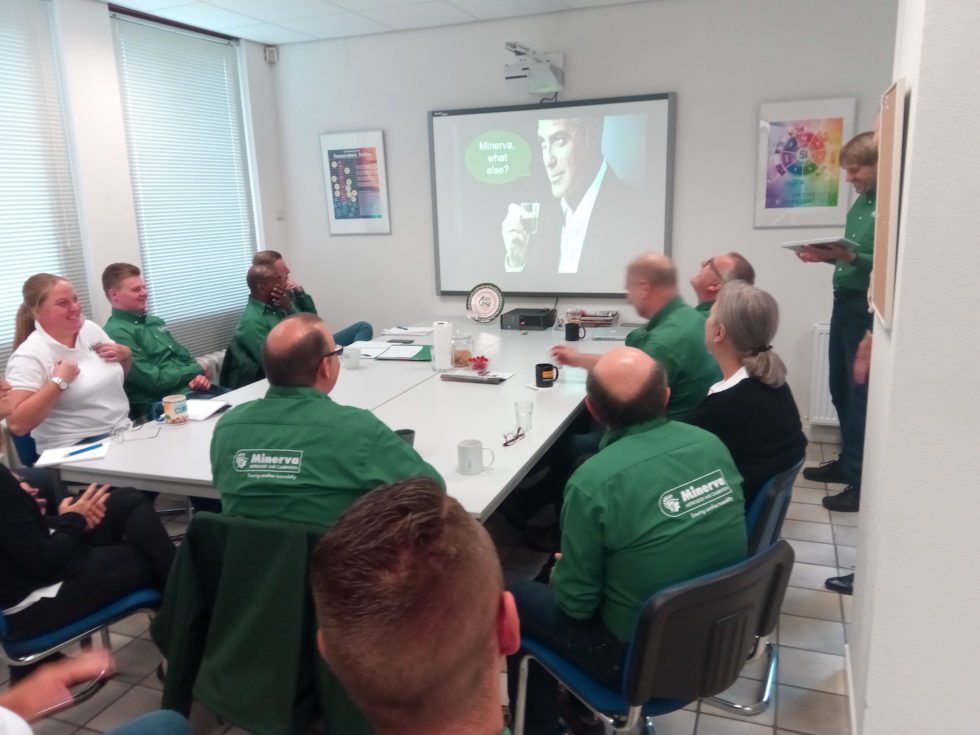 What do you like the most about your role?
It gives me great satisfaction to see how the Minerva team has grown in working independently and taking personal responsibility. I have seen people grow in their role in recent years. Often, I work on motivating employees, driving activities and improvements within Minerva. I also enjoy solving the more complicated issues from time to time, whether it be internally or with a customer.
Always one step ahead of our customer
What is your vision on Minerva's promise of "ensuring carefree traceability"?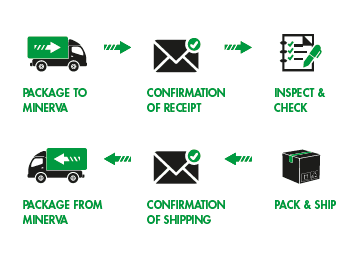 This promise means that the customer does not have to worry about the status of his calibration or his order. It means that we must ensure that we are always one step ahead of our customer, that we can answer the question that is yet to be asked. The service notices of the calibration orders that we send are a good example of this. We try our best, but we are not infallible. If a problem arises, we do a lot to resolve it quickly and clearly link it back to a customer. It is nice to offer a solution to customers and as a result see that they are satisfied.
Say what we do and do what we say
What is your contribution to Minerva's promise?
I started several trajectories of professionalization within Minerva, such as continuous improvements in the customer process. I occasionally work with departments to get their input and sometimes I help in the commercial process. From my position as management, I put in the weight if necessary. Sometimes you have to do penitence and admit error to the customer and listen carefully to come up with a solution. That is truly appreciated.
What is your personal promise to Minerva's customers?
Clients may hold me accountable to the motto "say what we do and do what we say".
Integrity is inherent to the calibration process

The core values of Minerva are integrity, innovative, skilled, involved and service oriented.
With each core value, could you give us an explanation or an example?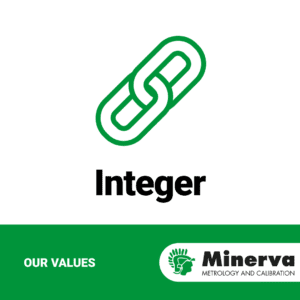 Integrity starts at Minerva's core business. Integrity is inherent to the calibration process where it is of vital importance that you follow the correct steps and procedures. At Minerva we actually extend the concept of traceability throughout the entire working method. If something costs less than it was quoted, we will deduct it from the invoice to the customer. Integrity is also expressed in how we deal with each other internally. We believe it is important to treat Minerva employees with the respect they deserve. There is a lot of room for their own input and we allow them all the time needed for their personal life.
Innovations in the lab are the necessary technical smart solutions, we use standardized workplaces with computers where calibration results are stored. We also use the cream of the crop in the calibration setups, think of the AMH, the Automated Mass Handler and the standards used.
And of course, we have our own innovative Minerva products such as the HPC (High Pressure Controller) and the NGP (Negative Gauge Platform). These are products that are the combination of our inventiveness and knowledge of the market. Finally, I would suggest that the software system that has been custom-developed for Minerva is also a good example of innovation.
Minerva Academy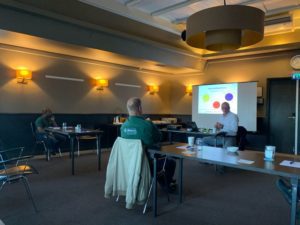 When I take a good look at Minerva, we now have all the skills to fulfill our promise to the customer. It is true that knowledge development is a point of attention, which is why we have set up the Minerva Academy. Calibration equipment are becoming increasingly intelligent and processes are increasingly being automated. Manually operating the units is getting easier, but being able to properly interpret calibration results remains an important feat that requires training. The expertise of the Minerva Lab employees must grow with this. This also applies to the other departments; the needs of our customers are increasing at an ever-higher level and we must be able to meet that.
The core value "involved" is shown by the fact that we give our customers a lot personal attention. We are quite good at it despite the fact that Minerva is growing in numbers of customers and orders. Customers enjoy talking to Minerva employees. We know that customers' tools are often their babies and we handle their valuables with care.
Complete confidence

The core value of being service oriented brings everything together, our promise "carefree traceability" and the previous core values. Customers must be able to send their items to Minerva with complete confidence. We are proactive and it is very important that customers get answers to their questions but saying "no" every now and then can also be of service to a customer, especially if what he asks does not help him in the end.
I am very proud that Minerva has made a journey in recent years in which the core business has not fundamentally changed, but the customer experience has been brought to a much higher level.
november 24, 2020