How to perform infrared thermometer calibrations?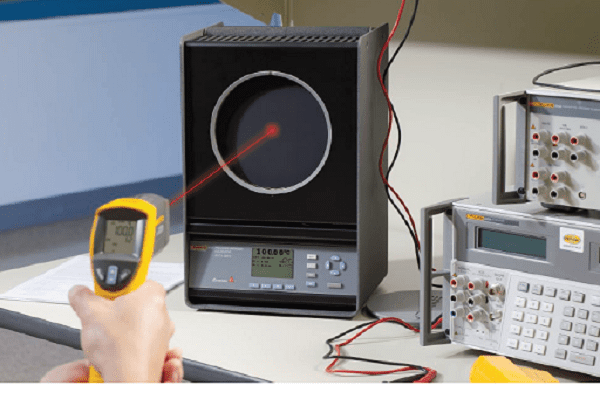 To assure traceability, you need to calibrate your infrared thermometer on a regular basis. This is not as easy as it sounds, we often receive questions from our customers about infrared thermometer calibrations. With a proper calibration setup and planning, infrared thermometers can be accurate and traceable to international standards.
Why using an infrared camera?
Using the right tool means better work and more productivity. Infrared thermometers let you measure a target's surface temperature from a distance without physically touching it. To point and shoot at a target to measure its temperature may seem a little like magic.
With a thermal imager you can see, for example, that two surfaces like painted metal and bare metal show different temperatures, even though that is not actually the case. The painted metal has a higher emissivity, that is why the surface looks colder. The temperature can vary up to 2%. This means for calibration, that you need to know the emissivity and match the surfaces emissivity with the thermometer. This is hard to do though, because surfaces generally don't have a fixed emissivity.
The solution is a radiometric calibration on your surface. Our advice is to use the Fluke precision 4180 /4181 precision infrared calibrator. This will make your infrared thermometer calibrations a lot easier to perform.
Download this instruction. It demystifies the process of infrared (or "IR") thermometry and explains why regular calibration is important for maximizing the value of these useful devices.
Performing infrared thermometer calibrations: a complete guide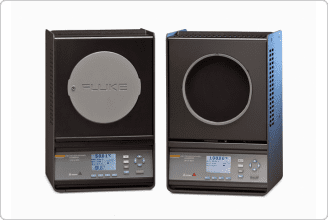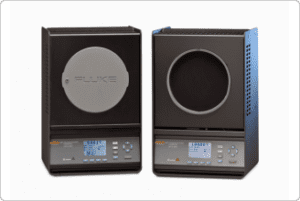 Now it's time to explain how to perform the actual calibration. It starts with determining several sources of uncertainty which contribute greatly to an infrared thermometer calibration:
Emissivity estimation of the calibration source
Field-of-view of the infrared thermometer
Temperature gradients on the radiation source
Improper alignment of the infrared thermometer
Calibration temperature of the radiation source
Ambient temperature
Reflected temperature
Then you need to look at the necessary calibration equipment, the lab set up and the actual calibration procedure. The steps outlined in this complete infrared calibration guide should help you to perform accurate infrared thermometer calibrations.
Download the complete guide
augustus 29, 2017