Introducing the 5128A RHapid-Cal humidity generator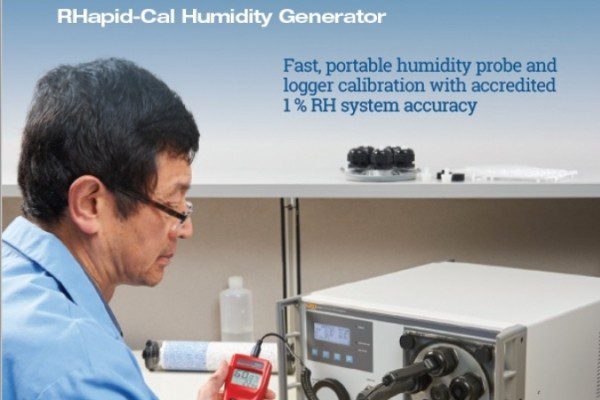 The new 5128A RHapid-Cal Humidity Generator calibrates a wide workload of humidity probes and loggers with accredited 1 % RH system accuracy.
Fast accurate humidity calibration in the lab or in the field
The 5128A RHapid-Cal is a versatile humidity generator for calibrating a large workload of probes in the laboratory or on-site in the field. In the lab, the 5128A calibrates humidity probes 33% faster than a two-pressure generator.
In the field, the 5128A provides more thorough, multi-point calibrations than one-point spot checks using a handheld humidity meter.
Best-in-class system accuracy of ±1.0% RH
Rapid humidity and temperature stabilization times (humidity increase 10% RH/minute, humidity decrease 5% RH/minute)
The 5128A RHapid-Cal comes standard with an ISO 17025 accredited system calibration. Support is offered by Minerva Metrology and Calibration.
Key features of the 5128A RHapid-Cal humidity generator
Best-in-class system accuracy for dependable humidity probe calibration
Rapid humidity and temperature stabilization time for high calibration throughput
Supports on-site, multi-point calibration of humidity probes
Versatile design accommodates a large workload
Compact size and lightweight for easy transport
ISO 17025 accredited system calibration included standard
Easy to maintain
Find out more and request a quote
april 7, 2017