Trade in your micro bath and receive 20% discount on your new bath!

In the middle of this year, Fluke introduced the new 6109A/7109A Portable Calibration Baths, which have a four times more calibration throughput with twice the accuracy of other Micro Baths. This is a good time to trade-in your old unit for a new 6109A/7109A: receive 20% discount!
The Fluke Calibration 6109A and 7109A Portable Calibration Baths let process industry professionals calibrate four times more sanitary sensors per batch in less time and with twice the accuracy of other micro baths. Up to four tri-clamp sanitary sensors fit easily into these baths for calibration at ± 0.1 °C temperature display accuracy. And a wide temperature range covers most clean process applications:
6109A: 35 °C to 250 °C
7109A: –25 °C to 140°C
A typical 3-point calibration of 4 tri-clamp sanitary sensors takes over 4 hours using a 7103 Micro-Bath. The same calibration using a 7109A Portable Calibration Bath takes about 2 hours. That's a time savings of more than 2 hours per 4-sensor bath!
Trade in one of these calibration baths:
Fluke Calibration or Hart Scientific Micro-Baths: 6102, 7102, 7103 in all configurations
Any temperature calibration micro bath from suppliers such as Isotech and others
Check them out in our shop or contact Anita straight away: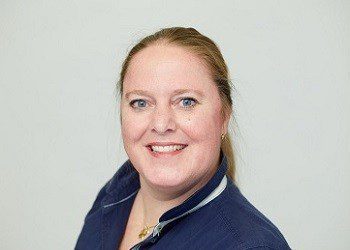 Anita Koelewijn
Sales
Contact me about this Fluke promotion! Add the promo code Micro bath Trade-In 2017 to your order or mail and I'll make sure you'll safe 20% on your new 6109A/7109A bath.
Promotion rules
Trade-in can be claimed on purchases between October 15th and December 31st, 2017.
This trade-in offer is only valid for products listed on the trade-in list.
A trade-in will only be considered for each equivalent The decision whether a trade-in product qualifies is up to the discretion of Fluke.
By submitting your PO for this program you promise to return the trade-in instrument within 8 weeks upon delivery of the new instrument. A trade-in unit not returned within 8 weeks may give Fluke Calibration the right to claim back the trade-in discount.
Products that are traded in must be in working condition.
This offer is for trade-in transactions only and no cash returns will be made.
This offer cannot be combined with any other discount or promotions.
This offer is only valid for purchases in Europe
Fluke reserves the right to change or withdraw the Fluke Calibration Trade In program at any time, without any prior notice.
Oktober 12, 2017