About Euroloop
Every day, millions of dollars flow through oil and gas pipeline systems all over the world. With stakes this high, it is no wonder that parties involved want to know exactly how much oil or gas they are dealing with. This information is especially valuable to oil and gas producers, transporters, storage operators and large consumers, as the accuracy of their financial settlements is defined by the accuracy of flow measurements.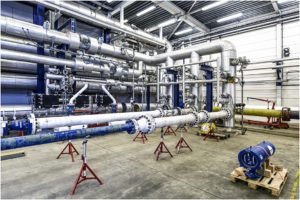 That is where Euroloop comes in. EuroLoop is the world's largest and most accurate calibration center for high-flow gas and liquid meters. 'Custody transfer' meters are tested and calibrated to ensure that the exact quantities of oil and gas are measured. In two adjoining in-line facilities, one for liquid and one for gas. The test parameters can be selected in order to correspond as closely as possible to the actual operating conditions. Euroloop is working for companies from all over the world.
We had an interesting conversation with Peter de Greef of Euroloop about his company, his role and experience in cooperating with Minerva.
Role at Euroloop
Can you tell us something about your role at Euroloop?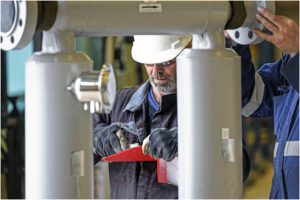 "At Euroloop I am an instrument technician.In this role I support the customer and function as a linking pin between the customer and the process operators. I am responsible for the configuration of the software needed for justification of the meters involved in the project of the customer. Furthermore I work on sealing the meters according to guidelines. Very important deliverable in my role is that I draw up the relevant certificates. In the end, certificates make sure that the customer can trust Euroloop in our way of working".
Cooperation with Minerva
What can you tell us about the cooperation with Minerva?
"We have been a customer of Minerva for more than five years. The most important reasons to choose for Minerva were a good lead time, the quality of certificates and the shuttle service for the collection and return of our valuable equipment.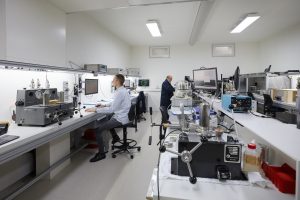 We use the recalibration service of instruments offered by Minerva regularly, for example our pressure instruments. Minerva also delivers services for our temperature and electrical devices".
What comes to your mind when you think of Minerva?
"When I think of Minerva, keywords are clear communication, knowledge, reliability and accuracy.
For example, we always receive an e-mail as soon as the entrance check has taken place after our instruments items have arrived at Minerva.
The technical knowledge of Minerva is proven by the professional way instruments are calibrated. Also our questions about calibrations are always answered correctly.
I definitely recommend Minerva if you look for an organisation which is suitable for the calibration of an instrument. From my own experience I can say that Minerva is a reliable company with a lot of knowledge.
If you are considering Minerva as your calibration partner, I am more than happy to answer any questions you might have!"
Peter de Greef
Euroloop
peter.degreef@euroloop.nl
+31 (0) 10 216 03 11