Have your Mensor calibration equipment calibrated in the ISO 17025 accredited lab!
Minerva is specialized in repair and calibration services of Mensor instruments. These Mensor instruments are calibrated in a ISO 17025 accredited calibration lab.  
The calibration is performed by calibration technicians. We have many years of experience in calibrating Mensor instruments. In short, your Mensor instrument is taken good care off!
We focus on a reliable lead time and high standard of our service.
Mensor CPA8001 Air data test set
The air data test set CPA8001 (ADTS) is a pressure controller specially designed for the calibration of measuring instruments of the aerospace technology. The CPA8001 controller can be used for calibration of both analogue altimeters, rate of climb indicators and speedometers and digital sensors or air data computers. Due to the modularstructure of the air data test set model CPA8001, it ensures the greatest possible flexibility for assembly according to customer requirements.
Have your Mensor CPA8001 serviced at Minerva!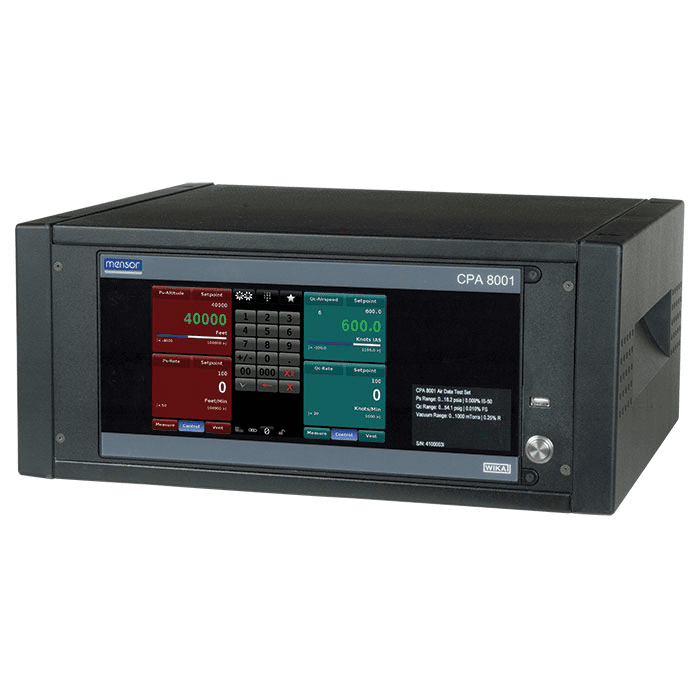 Mensor
Standard calibration price starting at: