Have your Mensor calibration equipment calibrated in the ISO 17025 accredited lab!
Minerva is specialized in repair and calibration services of Mensor instruments. These Mensor instruments are calibrated in a ISO 17025 accredited calibration lab.  
The calibration is performed by calibration technicians. We have many years of experience in calibrating Mensor instruments. In short, your Mensor instrument is taken good care off!
We focus on a reliable lead time and high standard of our service.
Mensor CPB5800 Dead-weight tester
Proven primary standard
Dead weight testers are the most accurate instruments available on the market for the calibration of electronic or mechanical pressure measuring instruments. The direct measurement of the pressure (p = F/A), as well as the use of high-quality materials enable a very small measurement uncertainty, in conjunction with an excellent long-term stability.
It has therefore been used for years in factory and calibration laboratories in industry, national institutes and research laboratories.
Have your Mensor CPB5800 serviced at Minerva!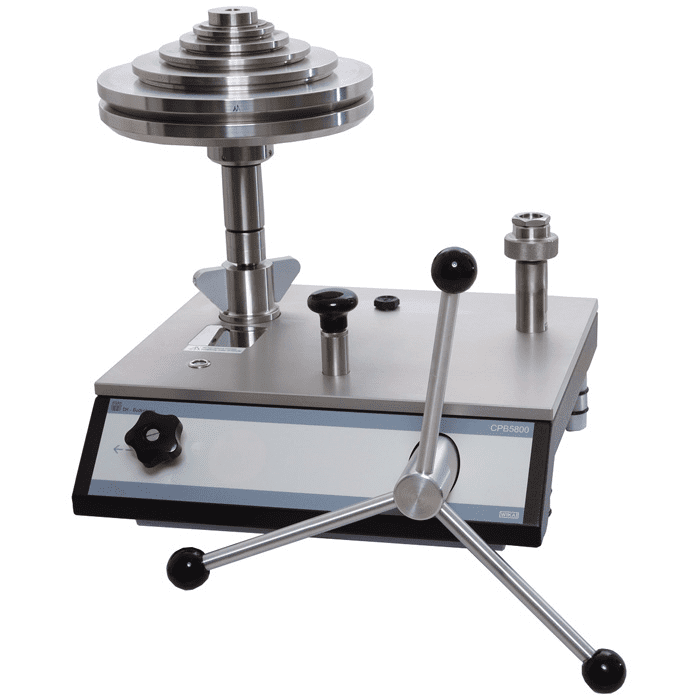 Mensor
Standard calibration price starting at: