Have your Mensor calibration equipment calibrated in the ISO 17025 accredited lab!
Minerva is specialized in repair and calibration services of Mensor instruments. These Mensor instruments are calibrated in a ISO 17025 accredited calibration lab.  
The calibration is performed by calibration technicians. We have many years of experience in calibrating Mensor instruments. In short, your Mensor instrument is taken good care off!
We focus on a reliable lead time and high standard of our service.
Mensor CPD8000 Digital pressure balance
Reference primary standards
Pressure balances are high-precision fundamental pressure standards that define the derived unit of pressure directly from the fundamental units of mass, length and time following the formula p = F/A.
The model CPD8000 digital pressure balance is a worldwide exclusivity combining two high-level technologies:
High-end piston-cylinder units, whose effective area (A) converts the pressure into the respective force.
High-accuracy force cell which measures the force F.
CPD8000 is defined as a digital pressure balance and is thus a high-precision pressure measurement standard.
Have your Mensor CPD8000 serviced at Minerva!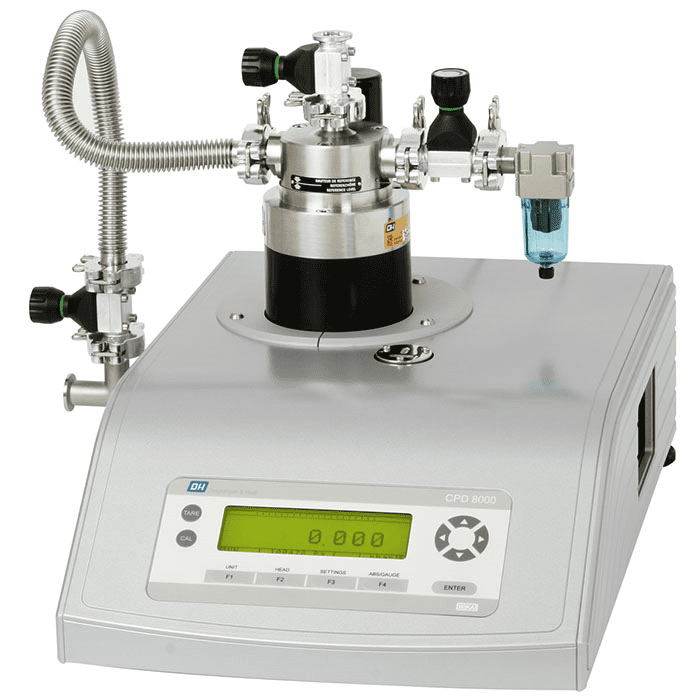 Mensor
Standard calibration price starting at: