Have your Wika calibration equipment calibrated in the ISO 17025 accredited lab!
Minerva is specialized in repair and calibration services of Wika instruments. These Wika instruments are calibrated in a ISO 17025 accredited calibration lab.  
The calibration is performed by calibration technicians. We have many years of experience in calibrating Wika instruments. In short, your Wika instrument is taken good care off!
We focus on a reliable lead time and high standard of our service.
Wika CPA2501 air data test indicator
The model CPA2501 air data test indicator is used in aviation and aerospace applications for calibration of altimeters and airspeed indicators, displaying altitude, airspeed, altitude rate (vertical airspeed) and airspeed rate (acceleration). Applied wherever there is a need for a high level of accuracy in an avionics indicator or calibration instrument.
Have your Wika CPA2501 serviced at Minerva!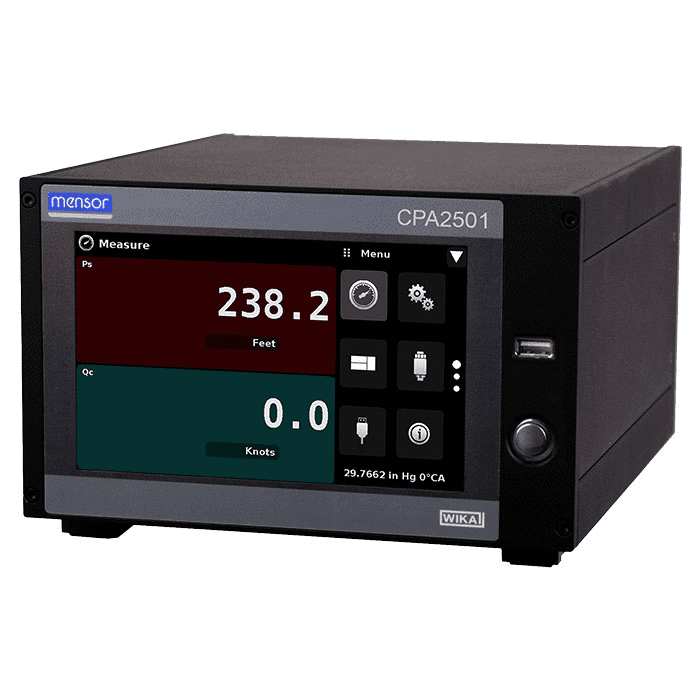 Wika
Standard calibration price starting at: