At Minerva we frequently talk to our customers to listen to their needs and hear their feedback about their experience in cooperating with us. Recently Danfoss company became a Minerva customer.
Kasper Quorp Bak took the time to speak with us to get to know each other better.
Comfortable climates in buildings
Kasper, can you tell us something about your organization?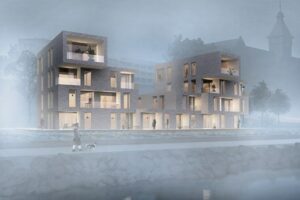 "Danfoss is a Danish company that engineers innovative technologies. We empower smart communities and industries to create healthier and more comfortable climates in buildings and homes. Also, we make it possible to supply more food with less waste".
What is it you do in your role at Danfoss?
"I am working at Danfoss Sensing solution as a Process Engineer and I have the responsibility of the processes in the Danfoss Nordborg pressure sensor department".
A better uncertainty than other calibration companies
Why did you choose Minerva at the time?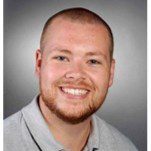 "We needed calibration service for our pressure controllers used in the production and in our laboratory. Our preferred supplier was locally nearby which made it easy for us. But we found out that pressure calibration was difficult for them. Every time there were problems with the calibration of our pressure controllers. We were looking for an alternative and came across Minerva by a recommendation from a colleague".
What were the main reasons for choosing Minerva?
"First of all Minerva has a better uncertainty than most other calibration companies. Minerva has a lot of knowledge of pressure calibration and has an accreditation of its service".
Minerva plays in another league
And what is your experience in working with Minerva?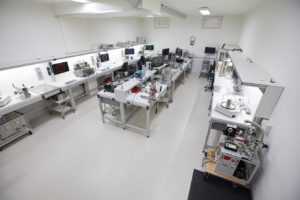 "From the start It was clear that Minerva plays in another league than our former preferred supplier. Minerva is easy to work with and the service is always professional.
Minerva makes sure that our equipment has always been verified and adjusted. If there is any trouble or issues Minerva contacts me and advises me what to do. Minerva does a lot of investigation to our devices if needed. 
Furthermore, the Minerva people are nice and helpful".
What moment do you remember most in the collaboration with Minerva?
"We had a pressure controller that needed to be calibrated and sent it to Minerva. They tried to calibrate the instrument but found out that something was wrong. Minerva changed some parts, but it still did not work as expected. After that they contacted Fluke in the USA for advice. In the end Minerva has sent our controller to Fluke in the USA. Minerva has informed me constantly during the whole process. They even managed to repair the controller 10 weeks before the promised time. This was very important for us in the perspective of production continuity.
I recently wrote to Anita Koelewijn that it's one of the best decisions we have made at Danfoss to send our pressure calibrators to Minerva. I cannot be more satisfied!"