Have your Wika calibration equipment calibrated in the ISO 17025 accredited lab!
Minerva is specialized in repair and calibration services of Wika instruments. These Wika instruments are calibrated in a ISO 17025 accredited calibration lab.  
The calibration is performed by calibration technicians. We have many years of experience in calibrating Wika instruments. In short, your Wika instrument is taken good care off!
We focus on a reliable lead time and high standard of our service.
Wika CPB6000DP Primary standard differential pressure balance
Reference primary standards
Pressure balances are high precision fundamental pressure standards that define the derived unit of pressure directly from the fundamental units of mass, length and time following the formula p = F/A.
The direct measurement of the pressure with a pressure balance combined to the know-how of Desgranges & Huot guarantee the best metrological specifications on the market.
High-quality piston-cylinder units (high floating time and long-term stability)
Cast aluminium case and robust sub-assemblies (minimum maintenance and overhaul services)
The CPB6000DP is designed for differential pressure calibration and high static line pressure and consists of dual liquid lubricated gas type pressure balances.
Have your Wika CPB6000DP serviced at Minerva!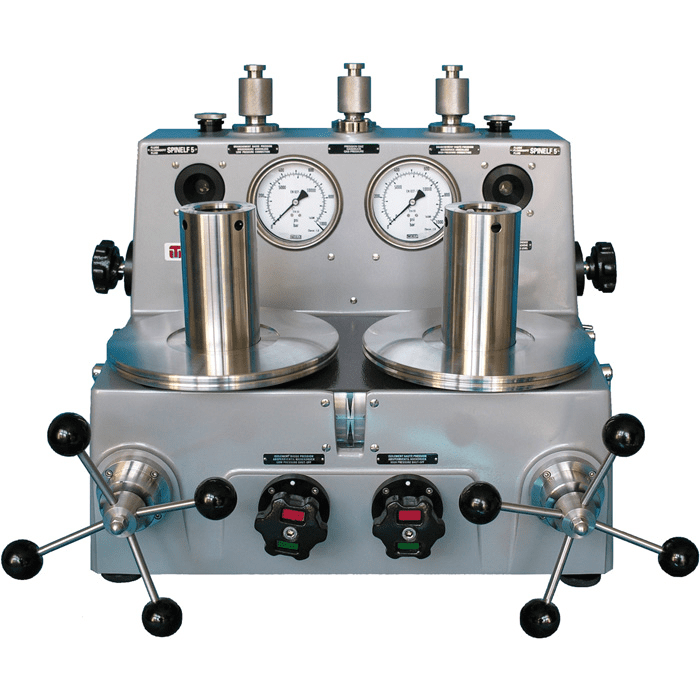 Wika
Standard calibration price starting at:
NEW - Hydraulic high pressure controller MNR-800-HPC400
Minerva introduced this hydraulic high pressure controller, generating pressures up to 400 MPa.
Click the button for more information about the MNR-800-HPC400.