Hydraulic high pressure controller MNR-800-HPC400
We proudly present to you the hydraulic high pressure controller MNR-800-HPC400!
This brand new Minerva product offers carefree hydraulic pressure calibration up to 400 MPa (58,000 psi).
Unique, patented high pressurecontrol technology
High speed operation, typically pressure setting time less than one minute
Very reliable in continuous operation, even in highest pressure ranges
Tolerant of varying test volume
High precision pressure control
High accuracy quartz reference sensors with accredited calibration
Local touch screen user interface and full remote control
Simple and fast nudge/small step capability for analog gauge calibration
Integrated test oil fill and gas purge system
This page will be regularly updated with new information.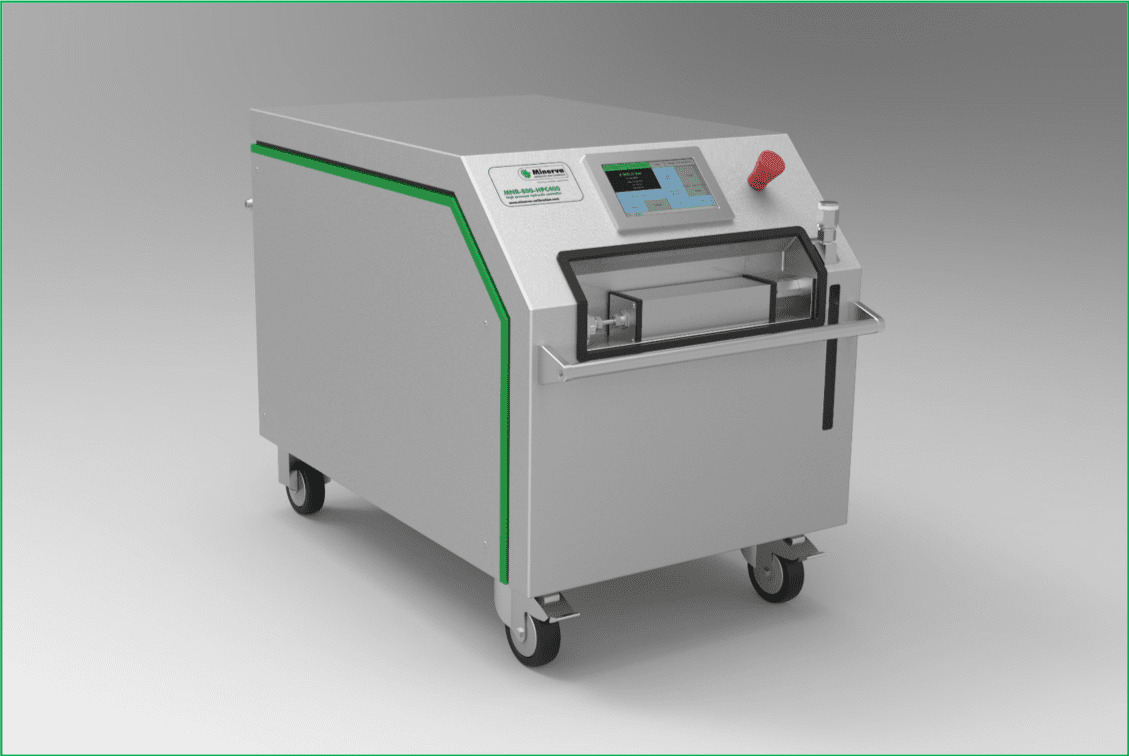 Hydraulic high pressure controller MNR-800-HPC400