Discussing ensuring carefree traceability with Mark Klaassen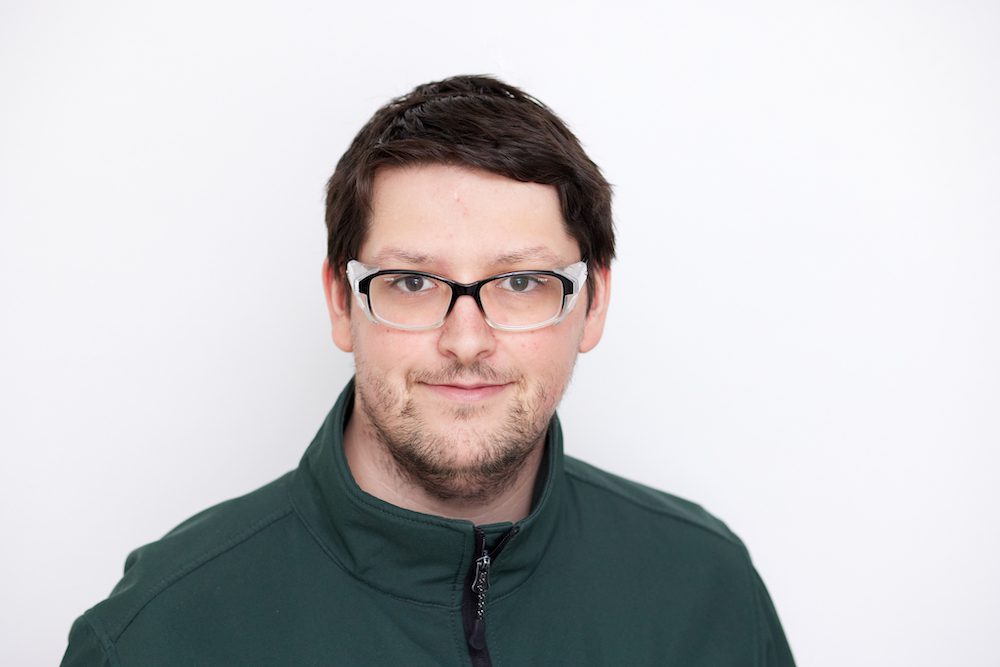 This is already the 21st article in a series about members of the Minerva team and how they think about Minerva's core values and contribute to the customer promise: "ensuring carefree traceability". 
Mark Klaassen started in February, as calibration technician at Minerva. We speak to him out his background, his role at Minerva and experience from Minerva so far.
Many kinds of music
What can you tell about yourself? Who are you, where do you live, what is your home situation?
I am 24 and graduated as an electrical engineer at MBO-4 level in Groningen. I just moved to Apeldoorn where I live on my own.
Do you have a life motto or something that is important to you?
"One thing at a time". That is important for the focus and the result, in my experience.
What gets you excited about?
Music. I like many kinds of music, including metal. I also go to concerts.
Delivering good quality calibration
Why did you apply for a job at Minerva?
At my previous employer we had calibrations done by Minerva. As a result, I had a good impression of the company. I had already left my previous employer and was also ready to live on my own. Around that time, I was approached by Siebe Borger for the Calibration Technician position at Minerva. After a short Teams meeting and a visit to the lab in Amersfoort, I was on board. I have been working at Minerva for three months now.
What do you want to achieve in your job as a calibration technician at Minerva?
Delivering good quality calibration is the most important thing to me.
What do you need for that?
Sufficient knowledge, good equipment and good procedures. Fortunately, that is widely available at Minerva. Carel Adolfse has made a curriculum that I will discuss with him shortly. There is a beautiful lab with high-quality equipment and there are also clear procedures, partly due to Minerva's ISO certification.
What part of your job do you enjoy the most?
There is a lot of diversity in the equipment that we receive and calibrate in the lab. We also calibrate customer reference standards here.
We keep each other sharp
What does Minerva stand for in your experience?
Quality and integrity. We deliver quality in the calibrations. It's easy to make a mistake because a calibration is about a lot of details. That is why we not only monitor our own calibrations, but also those of each other. We keep each other sharp. This cooperation requires an open and honest attitude.
At Minerva we work from the customer promise "ensuring carefee traceability". In your opinion, what does Minerva's promise mean?
As far as I'm concerned, that means a customer doesn't have to worry if he sends his valuable equipment to Minerva for calibration. Minerva offers full-fledged and reliable calibration services and ensures that the customer receives the shipped equipment in better condition.
What is your contribution to Minerva's customer promise?
Ensuring calibrations are done to a good level. And if something is wrong with the equipment, be open and honest about it. We had a customer's equipment in the lab today where we noticed that couplings were not properly connected. We have communicated this properly to the customer. We offered to connect the couplings properly to avoid damage to the equipment.
What is your personal promise to Minerva's customers?
My promise is that I am honest and ensure that I deliver good quality in the calibration work. 
Shorten the lead time
Minerva's core values are integrity, innovative, skilled, involved and service oriented. Could you give an example of each?
For me, integrity means that Minerva is open and honest when we cannot properly calibrate equipment. Moreover, to help each other as colleagues with calibrations, you also have to be open and honest.
I also see innovation at Minerva. Coincidentally, I know that a new vacuum cart is now being developed within Minerva that will be used as a reference standard for negative pressure. We expect that in the long term we will be able to increase productivity in the lab and thus shorten the lead time.
Minerva is certainly competent. In the lab, for example, we have a high level of knowledge.
To me, Minerva is involved. As soon as a customer makes a request, we are on top of it.
Minerva is a Service oriented company. If a customer has questions, we are easily accessible and sometimes we go the extra mile. We recently calibrated equipment that worked fine for us afterwards, but it didn't work well for the customer. Then, even though it was not our fault, and we had a tight schedule, we urgently reviewed the equipment. A setting turned out to be incorrect. The customer was happy that we were flexible and solution oriented.

June 13, 2023