Discussing with Jim de Rouw about his career at Minerva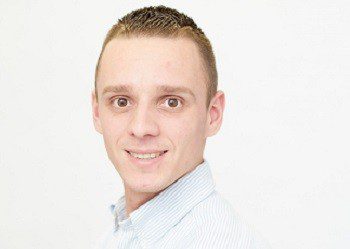 Minerva has always given me a lot of confidence
At Minerva, seventeen people work in various roles, with different backgrounds and ages. Jim de Rouw started at Minerva at the age of 22 and was the youngest employee for a while. Two other young talents are now also working at Minerva; Sander Schuilenburg and Tim van der Maarl.
his is part one of a series about the career of the young talents at Minerva. The fact that young employees at Minerva get plenty of opportunities is apparent from Jim's career.
Enthusiastic about the function and the friendly atmosphere
Jim, nice to speak to you again. Can you tell us something about your background?
I am 32 and live in Arnhem with my girlfriend. I followed an education "construction, bench work and welding".
How did you start your career?
I started in the metal industry when I was 18. However, I couldn't find my way there. Then I started looking for employment agencies because I didn't know exactly what I wanted. By doing temporary work I was able to find out what I liked. After a number of jobs, including in lighting maintenance, I ended up at Elster Instromet. That's where I first came into contact with calibration. I was involved in Flow calibration of gas meters in all shapes and sizes. I really enjoyed the work, but unfortunately my temporary contract was not extended due to a reorganisation.
How did you end up at Minerva?
I started searching the Internet on a Sunday afternoon and started sending e-mails to companies that appealed to me. Because I was enthusiastic about the calibration work, I ended up at Minerva. After an open application, I was emailed back the other day by Minerva's technical director Carel Adolfse who indicated that a logistics position at Minerva was open. After a good conversation with him, I was enthusiastic about the position and the friendly atmosphere in the company and I started as a logistics employee.
Calibration is a lot of fun and varied work
This November you are working at Minerva for ten years. You have made quite a few steps within Minerva in that time. Can you tell us something about that?
That's right, I've had various positions and have worked in logistics, in the service department and in the calibration laboratory.
In the lab I started as a junior calibration technician. That was nice because I could go much deeper with technique, I could get involved with real high-end calibration. The switch was quickly turned, I found it very nice and varied work. I was able to calibrate many different instruments and had a nice team with colleagues. In about three years I developed myself as a Senior Calibration Engineer.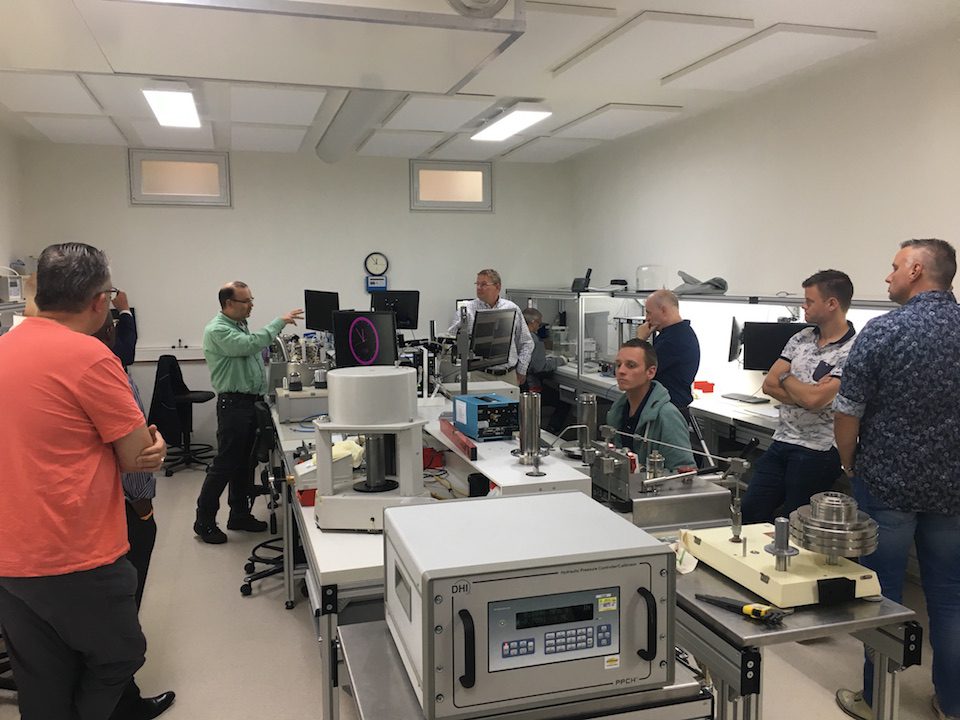 Due to a number of personnel shifts within Minerva, I came up with the idea to operate as a service engineer and coordinator. The management team valued my initiative and I operated in that role for over two years. When Terence Bloem started in the service department, I had a part-time position for six months to train Terence and also help in the lab.
And now you're back in the lab, working as an operational team leader. What do you do in that role?
The 3 main things I do there are:
Managing the lab on a personal and substantive level
Planning in consultation with sales and CSD
Calibration, as a cooperating foreman.
The wishes of the customer are central
What do you like the most about your job?
I have noticed that I can really enjoy when I can teach a colleague something and impart knowledge.
Furthermore I like the team in which I work, my colleagues are fun to work with. And I enjoy the calibrations I execute. My role is varied, when I start my day, I never know exactly what I will do beforehand. There are often questions from the customer in between in a regular process, we always try to make time for that.
What do you like most about the company Minerva?
I think it's great that at Minerva there is a lot of involvement with the customer and that his or her wishes are central. The purpose of calibration is to really help a customer. Minerva's brand promise "Ensuring Carefree Traceability" is of course there for a reason.


Be proactively, flexible and create your own opportunities
What opportunities has Minerva given you in your career?
Minerva has always given me confidence to develop in different roles in the company. In addition, Minerva had me and a colleague train in metrology at Fluke in America. Calibration is really a skill that you learn in practice. I was very well guided in this by colleagues and Technical Director Carel Adolfse, who is also very good at transferring his knowledge.
I also think it is important for a company to invest in young people. This ensures a good mix between young and old and is good for continuity.
What would you advise a young technically educated youngster looking for a job?
Give things a chance to find out if you like something. I think it's especially important to follow your gut feeling. When I was eighteen and started working, I never thought that I would be in a lab in the beautiful role that I now have. There are many opportunities to make a career with a company. It is important that you are proactive, flexible and create your own opportunities.
September 20, 2022