Keeping the promise: I contribute by being 100% committed to service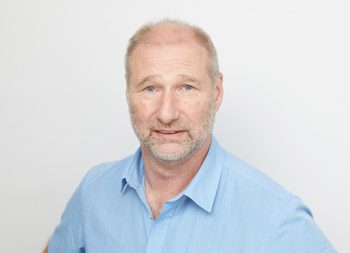 This is the tenth article in a series about members of the Minerva team and how they think about Minerva's core values and contribute to the customer promise: "ensuring carefree traceability". 
We are talking to Rinus de Leeuw, about his role being a service engineer at Minerva and his commitment to repairing and testing all incoming equipment.
Customers' devices have to perform according to the optimal standard
What can you tell us about your role as Service Engineer in the Minerva team?
I check all incoming equipment for functionality and then I thoroughly test it. I repair the instrument if necessary and afterwards I test it again. When the instrument is in working order, the equipment usually goes to the lab for subsequent calibration. A single repair is rare occurrence. After all, customers' devices have to perform according to the optimal standard.
What part of your job do you enjoy the most?
I enjoy tinkering with interesting pieces of equipment. I also enjoy being part of the great Minerva team; we have direct lines of communication and you always get a quick answer to your enquiries.
I contribute by being 100% committed to service
In your opinion, what does Minerva's promise of "ensuring carefee calibration" mean?
For me this means that we have to deliver on what we promise, that we meet the customers expectations and perform our activities in a correct and timely manner.
How do you contribute to Minerva's promise, "ensuring carefree traceability"?
I contribute to this promise by being 100% committed to service. I conduct the repairs and tests of incoming equipment as well and efficient as possible so that the equipment performs just as expected.
All the knowledge we might need we have in-house
Minerva's core values are integrity, innovative, skilled, involved and service oriented. Could you give an example of each?
Reliability is a key word when it comes to integrity. A customer can count on Minerva to fulfil our promise. Of course, mistakes happen sometimes but at the end of the day we are humans too.
Sometimes the equipment that comes through the service department surprises even us, as they are so different. I like the challenge of repairing different equipment, this way I remain alert and innovative in our ways of successfully repairing the instruments.
In my opinion, skilled is a core value inherent to Minerva. Here, all the knowledge we might need we have in-house. Everyone has their own field of expertise within their range of work activities. For example, within the lab there is specialisation per individual calibration expert and our long-standing experience demonstrates our skill set at Minerva.
Our colleagues have great work relationships and connect well on a personal level too. Everyone is open and honest towards each other and wants to help each other out.
Get classic pieces of equipment working again
Minerva is very service oriented. We are active in a market segment with expensive equipment where customers expect a high level of service. This is also reflected by the aftercare provided by Minerva, for instance by calling our customers in case of questions for a more personal touch. At Minerva, customer satisfaction is important to us.
My sales colleagues sometimes ask me if there's a way to repair an older device that has been out of production and out of service for a long time, say for example a Druck DPI 510. If the parts are still available to us, we will always do what we can to get this classic piece of equipment working again!
November 28, 2019