Keeping the promise with Carel Adolfse: we go above and beyond by trying to exceed what is expected of us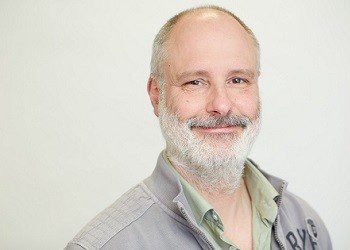 This is the fifteenth article in a series about members of the Minerva team and how they think about Minerva's core values and contribute to the customer promise: "ensuring carefree traceability".  
Jasper talks to Carel Adolfse, about his role as Technical Director, his vision about Minerva's promise and core values.
Tiptoe the lines between technology and commerce
What is it that you do in your role as Technical Director at Minerva?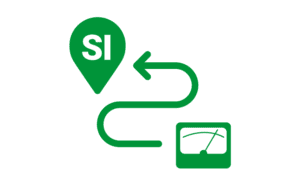 There are two main things that I am responsible for:
Solving complex technical issues of customers with regard to uncertainties or traceability. I am often "the last resort" for repairs or calibrations. If our colleagues are unable to solve an issue, I will step in. First, I always try to challenge the Minerva employees and ask them questions so that they can solve it themselves. If this fails, I will come into the picture to solve the challenging problems.

The technical implementation of innovations of both products and services. This may involve testing the ideas of colleagues for technical feasibility. Do we have the technical knowledge for this and can we calibrate it? I often tiptoe the lines between technology and commerce. After all the Minerva lab must be independent, due to the requirements set by the ISO / IEC 17025: 2017 quality standard and the Accreditation Council. I guard that independence.

Personal relationships are quite important
What do you like the most about your role?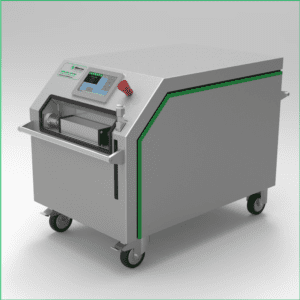 I like to have a certain freedom in my role as technical director, to come up with things that I can use my pioneering spirit on in such as product development. For example, in recent years I have learned to draw in 3D and to find suppliers for specific parts of a product.
The development of the Hydraulic High Pressure Controller (MNR-800-HPC400) is a good example of this. I'm good at solving issues under pressure but I also enjoy realizing good ideas. I like to think about things conceptually and that doesn't stop with technology. Very different conversations often arise with people in our clientele who also have this. In Minerva's market building personal relationships is quite important.

Customers can rely on Minerva
What is your vision on Minerva's promise of "ensuring carefree traceability"?
As far as I am concerned, this promise is about guaranteeing traceability to international standards. We supply products that can meet that quality level but also the service that is required to attain this.
This traceability also applies to the commercial process, due to the transparency of our prices. Another example would be the customer portal in which the process of the order can be followed by the customer himself.
Customers can rely on Minerva.
What is your personal promise to Minerva's customers?
I feel involved in answering customer's queries and I delve deep into that. This is not limited to regular working hours as we have customers all over the world in all time zones.
"Doing the right thing" is really part of the Minerva culture
The core values of Minerva are integrity, innovative, skilled, involved and service oriented.
With each core value, could you give us an explanation or an example?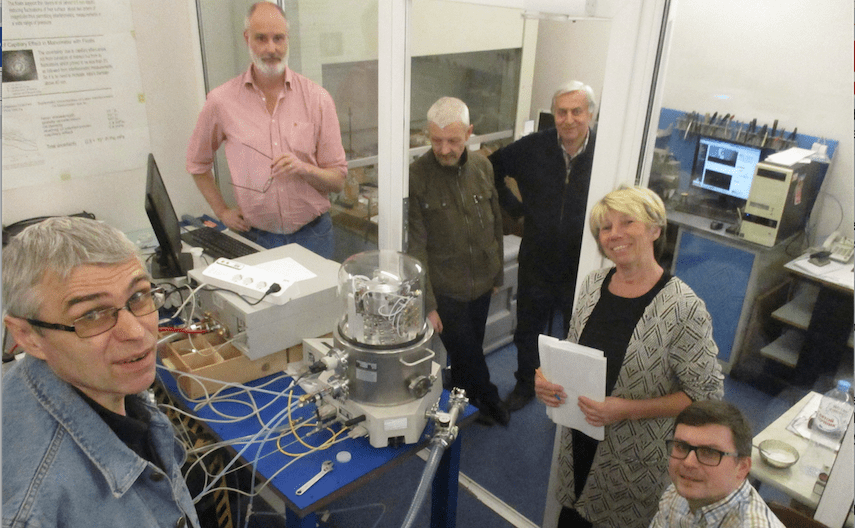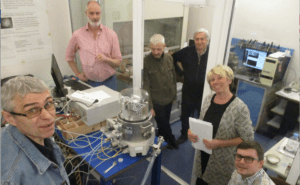 Integer is fitting for Minerva. It was decided in Minerva's DNA that the lab should work independently without commercial pressure. In addition, "doing the right thing" is really part of the Minerva culture; we all want what's best for Minerva and the customer and we work with people who have a lot of heart for the business.
Minerva is innovative, not only in terms of products and calibrations but also in processes. There is a lot of invisible knowledge in the company.
In terms of being skilled, I think it is important to deploy everyone in the team to their strength, employ what they excel at. That means that you must know everyone's strengths. One person may be very good at quickly answering a standard question and the next one might have a strong technical background and can better answer the more complex questions. We have mastered all basics but developing and transferring knowledge is and will remain important to Minerva and its customers. This is also where our added value lies; we must also be able to help our customers and advise them properly.
Commitment shows that we all want the best for the customer and Minerva. Mutual involvement is also important; to keep asking questions, keep each other on our toes and to keep informing each other and thus to be able to give the right answer to the customer. After all, the chain is only as strong as its weakest link.
Continuously communicate with the customer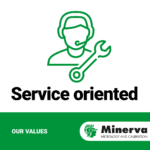 We all find that it is important to continuously communicate with the customer you are working with so that no feelings of uncertainty arise. Involve the customer in the solution and do not keep them in the dark, so that the customer will feel like he is part of the solution.
Our service-oriented core value is strongly related to our brand promise "ensuring carefree traceability". We realize that this promise must always be kept.
We can reassure customers that the experience will be "carefree". In addition, we go above and beyond by trying to exceed what is expected of us.
For the most part, our service provision process is operating smoothly, usually going well. However, you cannot catch everything in procedures and sometimes there are situations where things go wrong at Minerva too. We consider it as very important task to convert this negative perception of a customer into a positive perception. We have made these actions the responsibility of our Quality team leader Mahender Patel. Mahender gives sincere attention to a customer in his role tasked to solve a problem. He often receives compliments from customers for the way he reprises his role.
October 27, 2020