"Minerva feels like family" – a conversation with Tim van der Maarl about his career at Minerva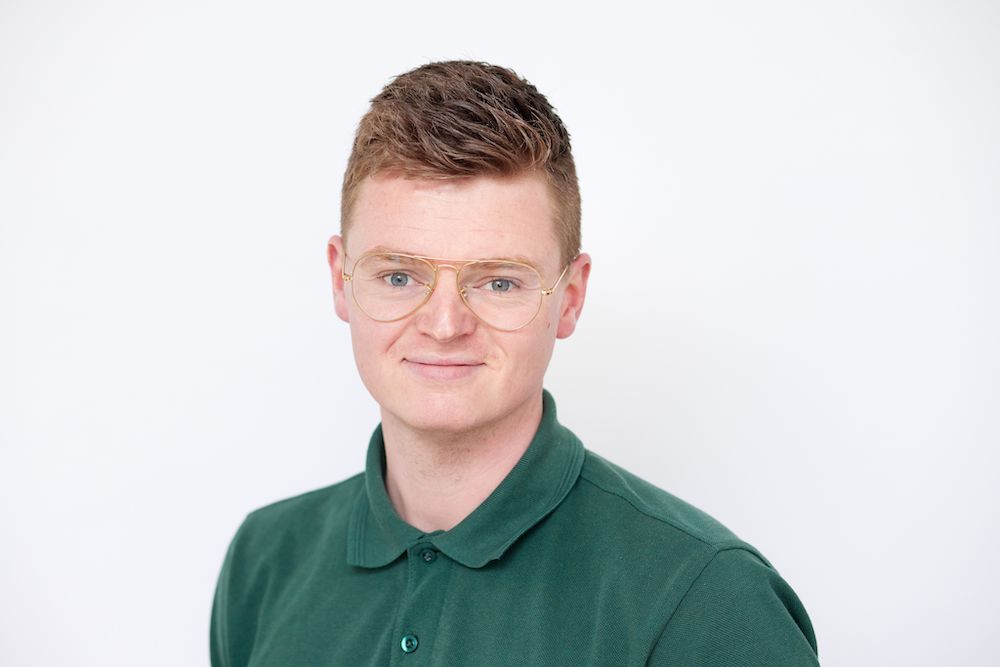 Seventeen people work at Minerva in various roles, with different backgrounds and of all ages. Tim van der Maarl started in 2018 as a calibration engineer at Minerva. Together with Sander Schuilenburg and Jim de Rouw, Tim is one of the three young talents at Minerva.
This is part three of a series about the career of the young talent within Minerva. Tims' career shows that young employees at Minerva are given plenty of opportunities while creating a healthy life-work balance. 
32-year-old BMW motorcycle
Tim, nice to talk to you again. Can you tell us something about your background? Maybe you can elaborate about your private life?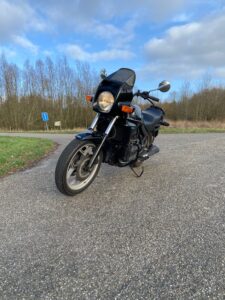 A lot has happened since the last time we spoke, I got married and also moved houses in 2020. Last year I became father to a son, Joas and he is now ten months old. I live in Zeewolde and moved again last year.
My hobby is riding motorcycles; I bought a 32-year-old BMW at the end of last year and it drives like a charm! I also love music and collect old vinyl, I also sometimes go to record fairs.
 
How did you start your career?
I started at Polynorm in Bunschoten. I worked there for more than four years in the calibration room, two of which were also training. I kept busy mostly with geometric calibration. After that I started working at Kalibra where I used to do on-site calibrations. In day-to-day life I was on the road a lot.

How did you end up at Minerva?
At Kalibra I learned about Minerva, there were Minerva stickers on the Kalibra equipment. I was looking for a job in the calibration industry and saw on Minerva's website that they were situated in Amersfoort and sent an open application. I was invited for a job interview and had a good conversation with Henk de Lange and Carel Adolfse. I was hired and on June 1, 2019 I started my position at Minerva.
Happy and grateful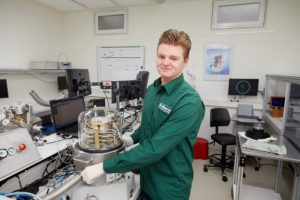 What is it that you do in your role as a Calibration Technician at Minerva?
I occupy myself with pressure calibrations, sensors in pressure regulators mostly. I like working with the PG 7202. I have gained enough experience on that equipment that I can float the piston nicely by hand, in a manner of speaking.
For some time, operational team leader Jim de Rouw and me have been in the core team of the laboratory. Jim and I can do a lot of work together, but we've been understaffed for a while. Fortunately, vacancies are being filled and a new colleague has recently started in the lab. Jim is also planning more ahead, which brings more structure and peace to the work. That is good for both colleagues and customers.
What do you like the most about your role? 
The best part is that I get to calibrate customer's equipment and make sure that it is returned calibrated and ready to deliver again. I am extremely aware of the fragility and costliness of the equipment. Personally, I get a lot of satisfaction from that.
The combination of technical work and reports on calibration in our calibration software keeps my job varied.
Recently I have also started calibrating reference standards via the method of cross-floating. My colleague Jim is teaching me how to do this. That obviously takes time for Jim and that's why we're a bit less productive right now. But in the end, it is better for the continuity of Minerva and it is very educational for me.
Putting my best foot forward
What do you like most about the Minerva company?
It is a small company and therefore very informal. There's no real hierarchy, it's quite jovial. In such a small company you also know quite a lot about each other and empathize with each other. Minerva feels like a kind of family, it's a close-knit club.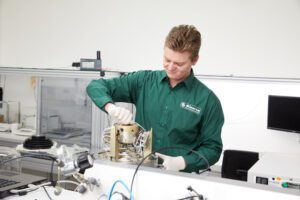 I have been working four nine-hour days since September 1. This gives me more work-life balance, also considering the care for my son. I am happy and grateful that I was given that opportunity. Minerva acted in a solution-oriented manner. That definitely makes me want to stay on and put my best foot forward.
Minerva is a very social and outgoing employer in my experience. If someone is home due to illness for a prolonged period of time, flowers will be sent. There is always room for personal attention or a quick phone call.
I am happy to work at Minerva; it is a healthy and beautiful company. I have great colleagues and we are a great team.
Be yourself
What opportunities has Minerva given you in your career?
I have been able to develop myself within the lab where I work. This is how I learned to work with the FPG at low pressure which is a procedure that requires extra care. I am also work on calibrating reference standards via cross-floating.
What would you advise a young person looking for a job?
If you want to apply for a job at Minerva, having a natural interest in the technical aspect of things will absolutely help. There is no theoretical training on how to calibrate but you can easily practice by learning on the job.
And if you are going to apply for a job at a technical company like Minerva, I would say; just be yourself and share your hobbies if they are in a technical area. That might open doors for you within Minerva which would advance your career.

February 27, 2023