PM500 Pressure Module Promotion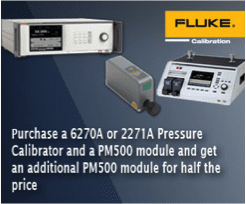 Recently Fluke introduced the new PM500 Pressure Modules for the 2271A Industrial Pressure Calibrator and the 6270A Modular Pressure Controller/Calibrator. These new modules provide our customers more choices to balance accuracy and workload coverage with expense.
Read here more information about our pressure measurement modules and comparing options for uncertainties, measurement ranges and prices.
Until December 31, 2018 we will run the following promotion:
Purchase a 6270A or 2271A Pressure Calibrator and a PM500 module and get one additional PM500 module for half the price

Time frame: 
June 1st, 2018  -  December 31st, 2018
Terms and conditions
This offer is valid for a purchase of a 2271A or 6270A together with at least one PM500 pressure measurement module. The cheapest version of the PM500 will be half price.
The offer is valid till December 31st, 2018
This offer is only valid for purchases in Europe, Middle-East and Africa and Russia/CIS countries.
No cash returns will be made.
This offer cannot be combined with any other discount or promotions.
Fluke reserves the right to change or withdraw the program at any time, without any prior notice.
How to order:
If you want to order, please contact Anita at the Minerva sales department.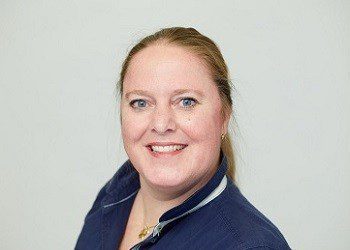 June 5, 2018