MET/CAL software more affordable for small labs than ever before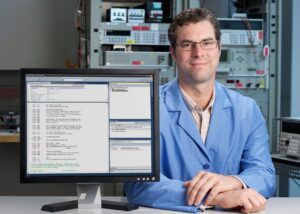 Increase your productivity, receive a discount up to 35% and get started with MET/CAL software (database with 1 license), with either MET/CONNECT or MET/TEAM.
Using MET/CAL software can help you cut calibration time in half by fully automating your electrical and RF calibration workload and more. Documented procedures and calibration results, plus reports, help you to comply with quality standards like ISO 9000 and ISO/IEC 17025. 
Eligible software models
Software model
Order no.
Price
MET/CAL/TEAM
MET/CAL and MET/TEAM, one license each
4220971
MET/CAL/TEAMXP
MET/CAL and MET/TEAM Express, one license each
4221012
MET/CAL-UPGTEAM
MET/CAL add-on for MET/TEAM, incl. one license
4220980
MET/CAL-METCON*
MET/CAL to use with MET/CONNECT, incl. one license
5217476
*no discount
Above prices are valid from March 1st, 2021 until March 14th, 2022.
Ask for a quote 
For a quote please contact our sales department: 
February 18, 2022