Keeping the Minerva promise: talking with Anton Melissen about ensuring carefree traceability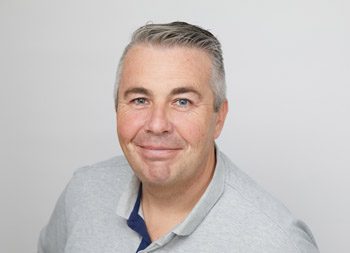 This is the seventh article in a series about how members of the Minerva team think about the core values and contribute to Minerva's customer promise: "ensuring carefree traceability". 
Anton Melissen, Sales Engineer talks about his role, his contribution to the Minerva promise and the importance of asking questions.
I am committed to provide customers with good and expert advice!
Anton, can you tell us a bit about your background?
I started my career as a car technician and later worked as a business manager in my parents' car company. In 2012 I started at Valfacts, a manufacturer of valves and filter installations, active in the oil and gas industry. I started there in sales, later I was responsible for general and financial management from the management team. I also traveled a lot because Valfacts is active internationally.
What can you tell about your role as sales engineer at Minerva?
I deal with the technical part of sales. In practice, that means that I continue to find out what a customer really needs in order to find a suitable solution.
Challenging to find out what a customer really needs
What about your job do you enjoy most?
I like contact with the customer and find it challenging to find out what a customer really needs. I often consult with Siebe and Rinus to come up with a good offer.
What does Minerva's promise "ensuring carefee calibration" mean for customers in your opinion?
Minerva completely relieves customers and keeps them informed of progress during a calibration or repair of an instrument.
How do you contribute to Minerva's promise, "ensuring carefree traceability"?
Take up the customer's request as well as possible and respond as quickly as possible.
What is your personal promise to Minerva's customers?
I am committed to providing customers with good and expert advice.
How do you make sure you keep your promise?
The feedback from customers shows that they have been well helped.
Delivering the customer a suitable solution
Minerva's core values are integrity, innovation, skilled, involved and service oriented. Could you give an example of each?
Integrity is definitely something we stand for at Minerva. At Minerva we are working to realize what we stand for.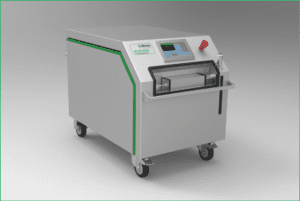 I think the development of our own products, such as the High Pressure Controller, is a good example of how innovative we are at Minerva.
We are skilled at Minerva when it comes to sales, but also the people in the laboratory are very skilled. They have a great deal of knowledge of calibration and the instruments that they are given. In my opinion we have to show more what skills Minerva has in house.
We sure are involved at Minerva. Personally, I feel involved in an order, from the beginning to the end. Certainly with special orders, I regularly visit our logistics specialist Chiel when the customer's equipment comes in physically. Soon I will also visit Peter, the head of the lab to fully understand the steps in the process of, for example, calibrating a deadweight tester. I also see colleagues showing the same involvement. We always want to help each other.
In my opinion helping customers well and a clear communication is the essence of service-oriented. We keep asking questions and sometimes it leads to delivering something different than what the customer originally asked for. I think this is necessary for delivering the customer a suitable solution!
April 25, 2019